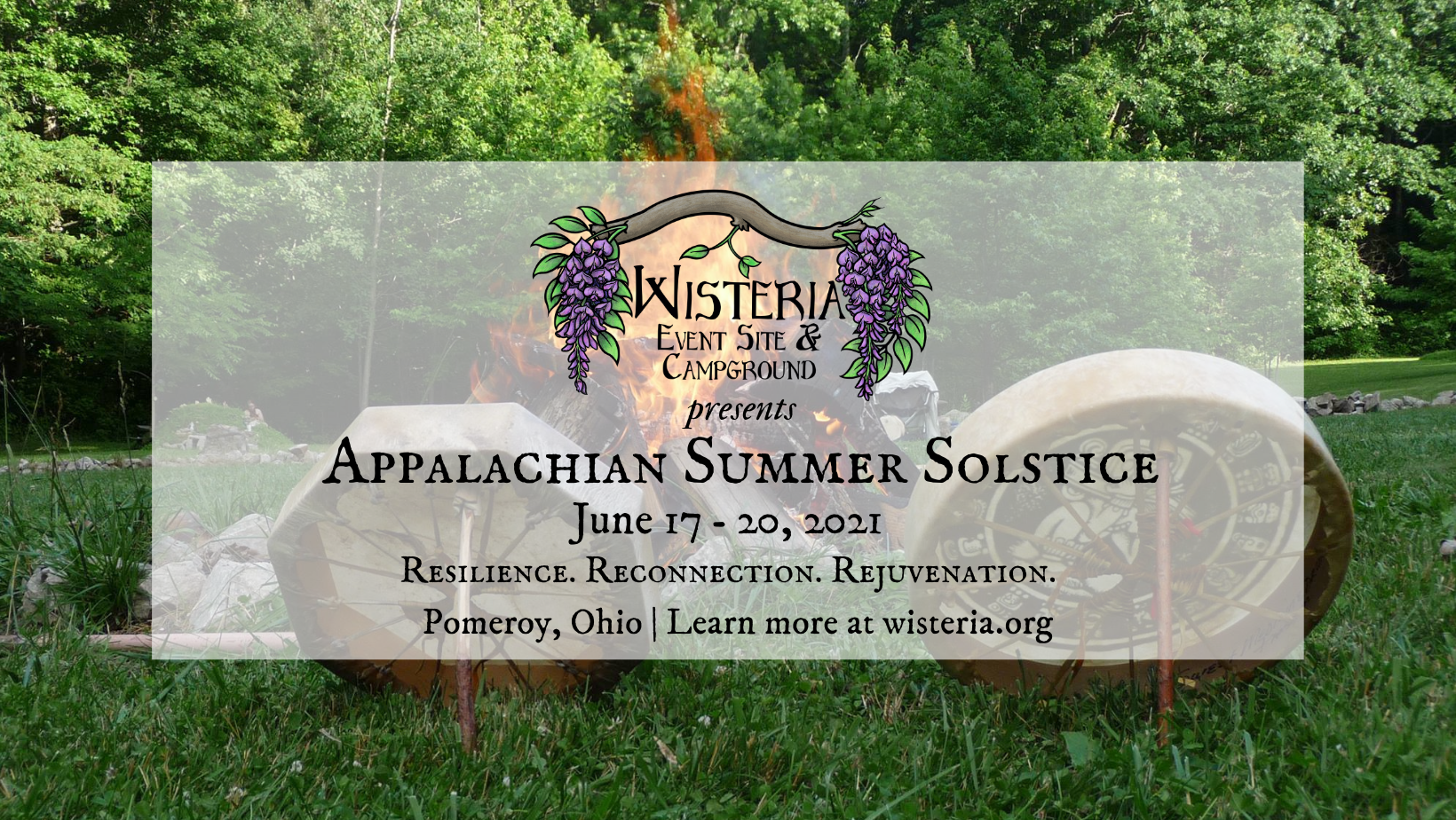 Performers and Presenters for Appalachian Summer Solstice 2021
Performers
Living Room
Green Man Tavern, Thursday at 5:00 pm
Living Room is a band from Appalachia. Their all-original rock music influenced by folk, punk, and blues are classics in the making. They are a party and a riot wrapped up in a showcase of the full spectrum of the human experience. Line up consists of Annie Wolfe (Lead vocals, Strings), Sam Sarcone (Drums, Vocals), Luke Bowen (Guitar), and Lee Collins (Bass).
Megan Bee
Green Man Tavern, Thursday at 7:00 pm
Long-time community favorite Megan Bee is returning to Wisteria for Appalachian Summer Solstice! Find her in the Green Man Tavern on Thursday evening as she sets the tone for a long weekend of resilience, reconnection, and rejuvenation.
Award winning singer-songwriter Megan Bee radiates with wanderlust and a raw love for the land. Her music is a blend of distinctly homespun vocals, acoustic simplicity, yearning soulfulness, and winsome storytelling. In 2020 she released "Waiting", her third original full-length album. She lives in Athens, Ohio and frequently roams the country playing festivals, coffeehouses, brewpubs, house concerts, and around campfires.
"…warm and inviting…incredibly organic sounding. It sounds pure and human throughout." – Divide and Conquer
Ben Keith Stewart
Green Man Tavern, Friday at 8:00 pm
Friday evening at Appalachian Summer Solstice has two musical acts in store for you, and one of those is the brilliant Ben Keith Stewart!
Ben Keith Stewart, a carpenter from the Appalachian Foothills, is rarely seen these days without guitar, drum or mandolin. He is a folk musician and songwriter inspired by a wide spectrum of genre and tradition. His first solo album, "Tilling the Fallow", is set to be released midsummer. Check him out on SoundCloud for now, and find his bands, 'Hill Spirits' and 'The Chivalrous Crickets' on YouTube and any streaming service.
Brother Hill
Green Man Tavern, Friday at 9:00 pm
As the wheel turns and the days grow longer, celebrate with us in the Green Man Tavern where we welcome Brother Hill, your second Friday night act!
Brother Hill (Brett Hill) is an Ohio-based performing and recording artist, singer, songwriter, and multi-instrumentalist. He is also the bandleader of Appalachian folk ensemble Hill Spirits, singer for Dayton doom rock quartet Nineteen Thirteen, and Appalachian representative of the Slavic-Appalachian folk alliance Slavalachia.
Combining traditional folk instrumentation alongside stirring string sections, heady vocals, driving percussion, and precise production value, Brother Hill brings together a lush palate of sounds and genres on his newest release Blackfish (out March 2021).
Hill Spirits
Green Man Tavern, Saturday at 9:00 pm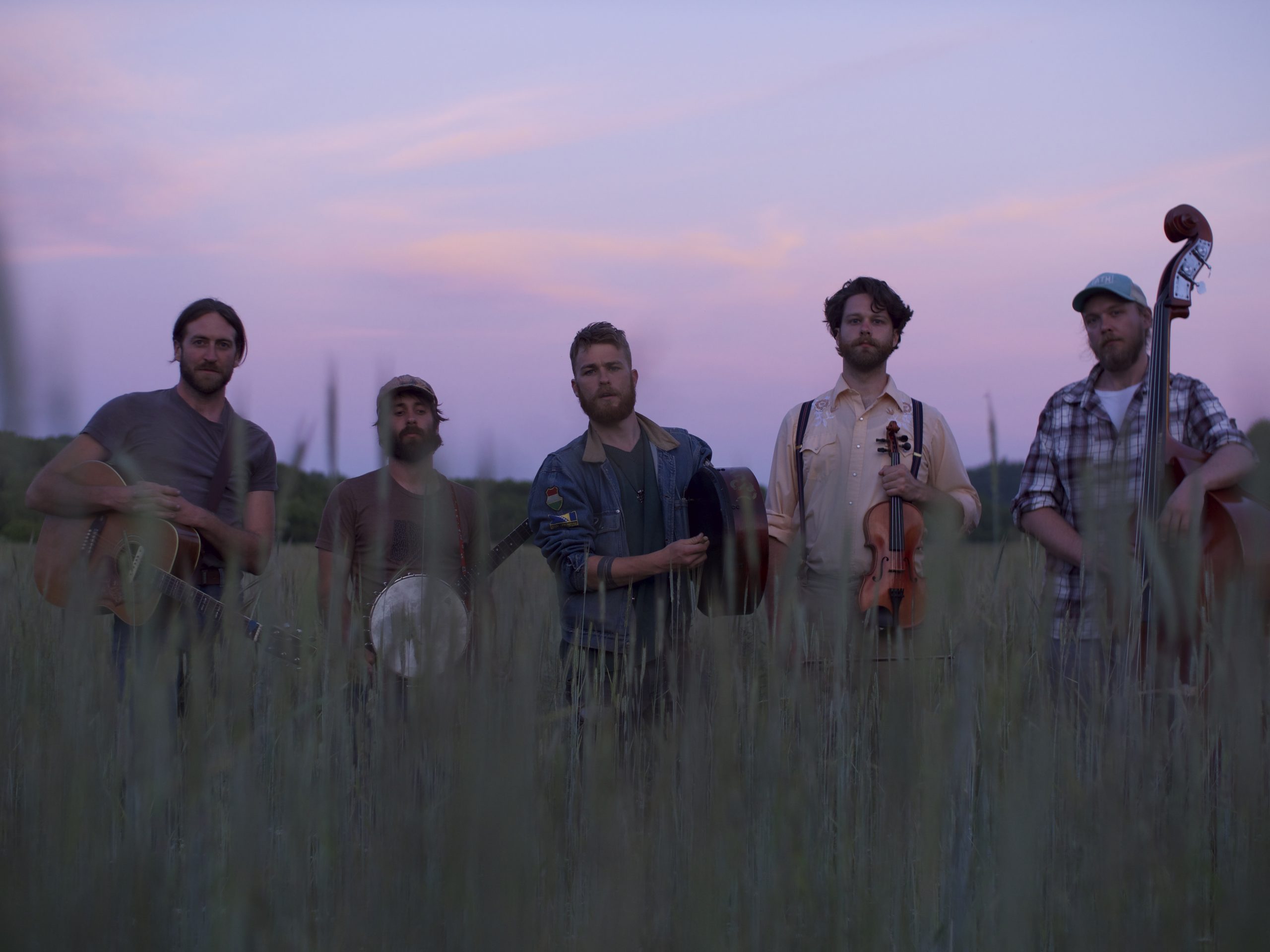 Join us in the verdant and intimate Green Man Tavern where we call forth
Hill Spirits
, our Saturday night live music for
Appalachian Summer Solstice
!
HILL SPIRITS are an energetic folk quintet from the fabled hills of southern Ohio. While at some points boisterously uplifting and at other times stirringly mystical, Hill Spirits have become known for their passionate energetics and wholesale love for lifting their voices in song together. Based in Athens, Ohio, the group has forged deep musical bonds over the course of a decade in a multitude of musical projects ranging in sound from psychedelic rock to acoustic to neo-soul, eventually finding home in the Appalachian folk modes of their forebearers. In the course of their work diving into the revival of both Americana and old-world folk styles, Hill Spirits seem to have found a way to communicate with other realms, creating spaces during performances that summon restless spirits to join in a spirit-dance. All-in-all, a Hill Spirits show is an invigorating experience, one not to be missed. (BYO Moonshine)
Hill Spirits are Kyle Lyons (Knux) on banjo, Eric (the Reverend) Osborne on fiddle, George Joseph van Fossen (Old Dutch) on upright bass, Benjamin Stewart (O'Burteen) on guitar and mandolin, and Brother Hill on lead vocals, guitar, and Irish bodhran.
Presenters
Byron Ballard
Our keynote speaker for Appalachian Summer Solstice, Byron Ballard will be presenting three workshops and a keynote talk. Read more about Byron, her workshops, and keynote talk here! 
Elf Turrentine
Elf has been attending the events at Wisteria for about 18 years. She has offered workshops, lead rituals, and offered healing at our Summer Solstice events for 10 or more years. She's very happy that we will once again be able to gather and celebrate the joys of the solstice and other wonderful events! Elf will be holding the workshop Sustaining Joy in Difficult Times, or the Joy Bubble.
Lee Neff
Lee is a mental health advocate exploring the connection between our mind and body, as well as our spirits and the land. Growing up in Wisteria and witnessing using one's connection to land as a medicine set her course to seek to understand and support all experiencing mental illness and spiritual difficulty. Through art, spirituality, and most importantly, connection, we can find mental wellness. Lee will be offering the workshops Processing the Pandemic and Medicine Jars.
Tom Sharp
Dr. Tom Sharp is an ethnobotanist, spatial ecologist, and witch. Originally from West Virginia, his practice of witchcraft and magic is rooted in the history, folklore, and spirits of the Appalachian Mountains and is shaped by an ecological understanding of place and process. Tom is an initiate into an old craft lineage and has taught classes and workshops on magic and herbalism for over two decades. Together with his husband, Jack, he has run Otherworld Apothecary, a shop specializing in the materia magica used in their craft, since 2004. Tom will be offering the workshops Bioregional Animism I: Gathering a Sense of Place and Bioregional Animism II: Connecting with Spirits.
Beth Zimmerman
Beth Zimmerman is a full time priestess working in Indianapolis with a new branch of the Guild of the Gods as a founding member. She has a background in engineering, education, and the arts, as well as more than two decades of research and education in the pagan and metaphysical communities. While she has studied religions from around the world in many ways and environs, focusing on the mystical in its many forms, her style is very relaxed and aimed toward a personal approach, always. Her writing has been published with Dark Moon Press, Witch Way e-Magazine, Sage Woman, and Oklahoma Pagan Quarterly, and you can follow her priestess work through both Guild of the Gods and Spiral Spirituality on Facebook. Beth has been teaching at Wisteria Summer Solstice since 2016, so she and her family are thrilled to return after this long year off! Beth will be offering the workshops Reawakening, Connecting with Local Spirits, for Worse and Better, and Family Faerie Ball.
Pirates of the C.U.C. Constantine
Pirates of the C.U.C. Constantine are a chosen family; an artistic collective bound by camaraderie and spirit, committed to sharing their creative energy through song, theatre, and visual art. They are invested in tending the land of Pirate's Cove on Wisteria's grounds and have participated in Summer Solstice events at Wisteria for several years. Pirates of the C.U.C. Constantine will be offering the workshops Shanty Sing-along and Storytelling with String and Bead.
Doug Sundling
Doug Sundling has been involved with sweat lodges since 1986. He brought the sweat lodge to Wisteria in 1997. Since then, he has constructed and maintained a sweat lodge site at Wisteria and has facilitated sweat lodges for events held at Wisteria. With the pandemic, he offers to facilitate a different stewardship of being human. Sundling has been involved with restoring native habitat to floodplains since the 1980s. After helping spearhead a 150-acre reforested bottomlands along the Wabash River besides the City of Bluffton, Indiana, a preserve he still tends to for his hometown, he continues advancing, since 2003, the restoration and stewardship of his own 40 acres along the Wabash River. As chair of the Upper Wabash River Basin Commission, a state created commission of the four upper most Indiana counties along the Wabash River, he coordinates ongoing efforts to promote and improve the quality of the watershed. Doug will be offering the workshops Sweat Lodge Orientation, Sweat Lodge Ceremony, and Native Habitat Waterways.
Kim Keffer
Kim is a visionary artist, a photographer and painter. Kim is on a mission to use her art and her experiences to bring light and healing to all. Her incredibly detailed paintings are inspired by her connection to Mother Nature. Kim currently travels the country creating and sharing her art. She also loves conducting Guided Painting workshops and facilitates a creative recovery group called Creative Companions. It is Kim's belief that we are all creative beings, that creativity heals and it is her mission to inspire others to free their creative selves. Kim will be offering the workshop Guided Painting.