Appalachian Summer Solstice 2019 Performers
Water Witches. Sat Jun 22nd 8pm @ Green Man
Water Witches are a rock and roll curiosity. Their blend of mystically charged folk and gritty psychedelic rock has an unusual way of engaging audiences. Formed in 2015 after years of working together in various projects, Water Witches comprises long-time friends Ethan Bartman (guitar, lead vocals), Charlie Touvell (drums, vocals), and Matt Clouston (bass, vocals), though the trio can often host a wide array of fellow musicians and performers. Sets including organists, guitarists, violinists, and even an irreverent rock-and-roll-reverend add a rich and uncommonly genuine sense of communal expression and musical exploration.
Brother Hill. Sat Jun 22nd 5pm @ Green Man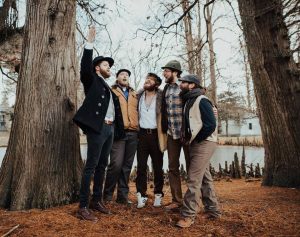 Ohio-born neo-folk for storytelling, nature worship, and drinking. When teatime meets the moonshine.
At times eerily dark and sometimes blindingly light, the project known as Brother Hill crafts and drafts its sound from a plethora of sources both within and without. Sourced from a wide array of travels near and abroad, an original sound that is every bit as reminiscent of Radiohead as it is of Leadbelly with the combinations of Brett Hill's original lyrics & poetry, guitar, and Irish bodhran, Knuckles' dark and raging banjo and the Reverend's lively-while-somber fiddling.
Spotify : https://open.spotify.com/artist/6yQEX7UiXKjkxzFhjYsjRX?si=ExymOqecSkaLM2jwyvSOmw
Bandcamp : brotherhill.bandcamp.com
Larry Elefante. Fri Jun 21st 5pm @ Green Man
An Ohio born city country boy, making music the way he sees fit. Come along and join the party for a little back porch hillbilly ruckus groovin' rock n roll.
Pirates' Performance and Sing-along. Thu Jun 20th 10pm @ Green Man
Join the Pirates at Green Man Tavern for a family friendly set of lively pirate songs and stage shenanigans
Lady J Karaoke. Thu Jun 20th 5pm @ Green Man
Full service DJ/KJ: owner of High Stakes Star Entertainment. "When the Stakes are high, call Lady J!"
Wisteria Drag Show. Wed Jun 19th 10pm @ Green Man
Wisteria and the Haus of Gypsy proudly present an all ages welcome drag show called "DragVibez" . The overall message of the show is self love and appreciation, female empowerment, creativity beyond your wildest imaginations. The show will be held on Wednesday June 19, 2019 down in green man. Showtime starts at 10pm . Tips ( in drag culture it is accepted and welcomed for the crowd to tip the entertainer during their number) will all be donated towards the green man an the tent city boosters club . Be sure to come catch some of our DragVibez!
Megan Bee. Wed Jun 19th 8pm @ Green Man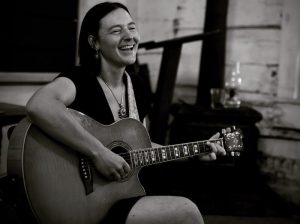 Singer-songwriter Megan Bee writes with an unquenchable wanderlust and a raw love for the land.  Her 2017 studio album Like a Canyon received The Ohio Music Awards Best Americana and Best Singer-Songwriter Album. It also won her a finalist spot in the 2018 USA Songwriting Competition. Her music is a blend of distinctly homespun vocals, acoustic simplicity, yearning soulfulness, and winsome storytelling.
Megan's background as an environmental educator, traveling farmhand, and vagabond once took her into a desert wilderness where she found her voice around a campfire.  Her life experiences emerge through her music as a slice of Americana for the wandering soul in us all. She bases out of the rolling hills of Athens, Ohio and frequently roams the country playing festivals, coffeehouses, brewpubs, house concerts, and around campfires.  
Links:
FACEBOOK: https://www.facebook.com/meganbeemusic/
YOUTUBE: https://www.youtube.com/watch?v=XMsZ0Rq_1gc
                     https://www.youtube.com/watch?v=tiql4PgEtzs
Smilin Joe. Wed Jun 19th 5pm @ Green Man
Smilin Joe aka "the American Hippie Icon" is a true folk artist inspired by the goodness of the people he meets. His happy, thought provoking style of music personifies fun. Simply put, If you're out for a great time Smilin Joe is the way to go!
Todd Alan. Tue Jun 18th 10pm @ Green Man
As an original founder, Todd has been deeply connected to Wisteria from before the beginning. Todd has been a main driving force designing and crafting much of the Wisteria infrastructure. As a musician for many years Todd traveled the festivals bringing people together with song and inspiration. When he is not playing in the woods he can be found creating works of art in gold and platinum. Websites include handwovenbands.com, toddalanstudios.com, and todd-alan.net.
Annie Wolf. Tue Jun 18th 8pm @ Green Man
Annie is not just a songwriter, but a poet and a storyteller lurks amid the sounds and silences of her unconventional, poignant, and frequently zany tunes. For almost a decade Annie has been writing passionately and enthusiastically, refining her song-writing craft, while incorporating stimuli across various genres from pop to classical to bluegrass to rock and hip-hop. Her music incorporates influences from artists such as PJ Harvey, Björk, and St. Vincent, while still retaining her own distinctive sound supported by some incredibly original and enigmatic characters.
Tatiana Fox. Tue Jun 18th 5pm @ Green Man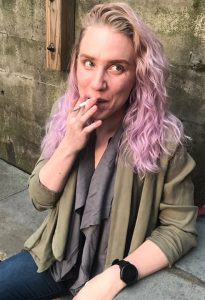 Tatiana Fox has been a guitarist and vocalist since childhood. She possesses an authentic sound that blends traditional folk and acoustic rock, capturing the rhythms of the new Appalachia. Her performances include both covers and original songs.