Here are the exciting Performers we have lined up for Wisteria's Summer Solstice: "Traditional Skills for Tomorrow".
Angela Perley and the Howlin' Moons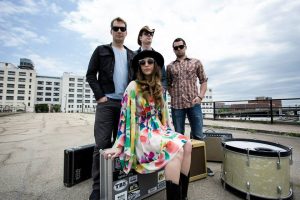 Armed with electric guitars, swooning vocals, and songs that split the difference between rock & roll and dreamy psychedelia, Angela Perley & the Howlin' Moons pack the biggest punch of their career with Homemade Vision.
Like the band's debut, Hey Kid — an album whose kickoff track, "Athens," earned Perley an International Songwriting Award in 2014 — Homemade Vision was recorded in the Howlin' Moons' hometown of Columbus, Ohio. Many of the songs were dreamt up somewhere along the highways and backroads that crisscross America, though, coaxed into life by a group of roots-rock road warriors who regularly play more than 100 shows a year. As a result, Homemade Vision is the sort of wide-ranging record that creates its own geography, building an imaginary place where the influences of David Gilmour, Tom Petty, Led Zeppelin, and Nebula all intersect.
It's also the work of a genuine band. Chris Connor's guitar playing — a flurry of fuzz, crunch, twang and bang — occupies just as large a role as Perley's voice, while Billy Zehnal's bass — coupled with cymbal crashes and snare hits from an arsenal of heavy-hitting drummers — glues the mix together. Inspired by love, heartbreak, and everything in between, Homemade Vision is a battle cry from a band that's spent years fighting the good fight, carving out their own brand of atmospheric, aggressive Americana along the way.
Amethystone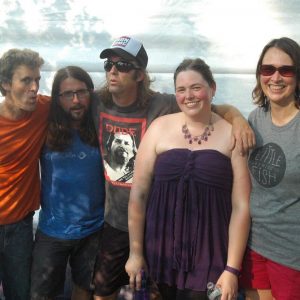 Amethystone is piano driven fantasy rock- a unique rock-pop fusion, featuring the soulful melodies and powerful voice of Megan Cameron. It is music to lift your spirits, move you to dance, and inspire you to connect with the earth, and each other. Songs include Faery Songwhich invites listeners to reconnect with magic and their inner child andThe Alchemist which reminds us that we have an active role in creating gold in our lives.
Each member brings a unique sound to create a pop-rock fusion that is refreshingly honest, exciting, and danceable. Amethystone creates an edgy sound and angelic vocals comparable to Evanesence. Their music has been compared to Joni Mitchell, Tori Amos, and Cold Play and draws inspiration from Dead Can Dance, Sarah McClachlan, U2 and many others.
Since Amethystone's formation in 2007 they have performed at numerous festivals including the Columbus Arts Festival and River Fest in Columbus Ohio, Summer Solstice Festival and Autumn Fires at Wisteria, the Chillicothe Earth Gathering and the Ohio Pawpaw Festival, OSU and OU Take Back the Night events.
Somebody's Darling
Their name may sound like a soft lullaby, but Somebody's Darling are anything but sleepy. The five Texas-born musicians jam bluesy rock 'n' roll tunes that are big and commanding in every possible way- from lead-singer Amber Farris' impressive vocal chops and wild blond hair to the Band's ballsy rhythm section and grooving guitar licks. Think, My Morning Jacket fronted by a woman, or Alabama Shales if they'd been born in Texas. Now together for seven years and three albums, their most recent release @)!$'s Adult Roommates takes a mature and sometimes stark look at what it means to be a working band. The Dallas band recently relocated to Nashville to tour and write the next record  
http://www.somebodysdarling.com/
Lambino  and  Company
Brian  Henke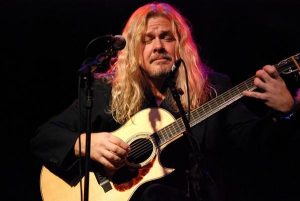 Brian Henke composes and performs his music like a painter putting images on canvas, a kind of sonic shaman, drawing his inspiration from the world around him. An avid hiker, he often brings his guitar along to create a spontaneous response to his outdoor settings. Mother Earth (Terra) as artist has given an immense living gallery from the humbling spectacle of her natural wonders to the simple, beauty of a treetop against a blue sky. Her majestic legacy and the magical feeling of awe and peace inspire the compositions of this award winning virtuosic fingerstyle/harp guitarist/singer-songwriter
Brian's seven instrumental solo guitar CD's, "Many Waters", "Love Song for Terra","Force of Nature", "The Nature of Light", "Tree of Life", "A Child's Garden" and "Seven Magic Spells" are a cornucopia of sonic vistas. He celebrates the seasons, a Grand Canyon sunset, the fireside magic of an American shaman, playful waterfalls, the color of the wind and the light of dreams to name a few.
His first vocal album "Sun and the Moon and the Stars" was released in 2015 and his most recent vocal album "Raven King" has just been released in April 2017. The much anticipated "Green Album" compilation CD is now available too.
He recorded "A Crown of Stars" with Blue Feather, Dunlap and Henke, a CD that mademit into the top 10 in June of 2007 on the International New Age Radio Charts and is the producer of "The Woodchoppers Ball", a double CD featuring 26 of the worlds best acoustic guitarists released to benefit Northeast Ohio's homeless and is the promoter of the annual benefit concert of the same name, having recently celebrated its 15 th year.
His unique guitar style has been called everything from Folk to New Age to Neo-Classical to Pastoral or as Brian likes to call it "a big stewpot of everything, stirred up, simmered and served to taste." His music appeals to anyone who likes their music lyrical, thought provoking and performed with virtuosity. Through it all is an undercurrent of spirituality and mysticism that Brian says is very much a part of the creative process. Because of this he has received radio air play all over the world on shows as varied as WKSU's "Folk Alley" and John Dilberto's "Echoes". He has alsoshared the bill or performed with acts as diverse as "Yes", "The Strawbs", " Bill Frisell" "Linda Ronstadt", "Glass Harp", Wendy Rule, Steve Morse", Yngvie Malmsteen", "Robin and Linda Williams", "Richie Havens", "John Prine" Christine Lavin", "DarWilliams" "The Kingston Trio", "Alison Brown, "Adrian Belew", "Spiro Gyra, Dar Williams, and many of the best acoustic guitarists in the world including "Andy McKee", "Pete Huttlinger", "Phil Keaggy", "Alex DeGrassi", "Stephen Bennett", "John Doan", "Beppe Gambetta", Doug Smith", "Dan Crary", Laurence Juber and many, many others.
A winner of many acoustic and electric guitar awards, he has also been a finalist in the prestigious National Fingerstyle Contest in Winfield, Kansas, the National Guitarmageddon regional finals in Boston and in New Age Reporters Top 10 for 2006 and 2010.
"Brian's fretwork is masterful, elaborate and he makes every note count…His compositions are harmonious, sometimes complicated, but always engaging…Brian Henke's music is organic, mesmerizing and best of all magic." – RJ Lannon New Age Reporter
Contact Brian Henke at brianhenke9@att.net or visit www.brianhenkeguitarist.com
Megan Bee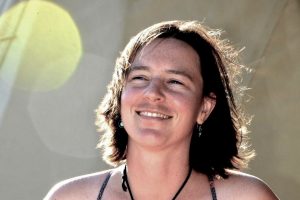 As a naturalist, traveler, and farmer Megan Bee's music rings with an unquenchable wanderlust and a raw love for the land.  Folk-Americana blends over a distinctly clear voice and an acoustic simplicity.   Based of out Athens, Ohio and frequently roaming the country, she first found her voice around a campfire in the middle of a desert wilderness.
DJ Radio Mike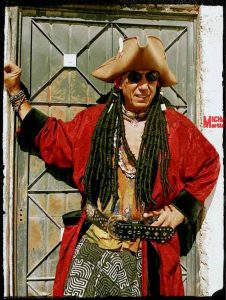 DJ Pirate Radio Mike has been DJ'ing big and small venues from Burning Man to New York City house parties, weaving together everything from Big Band to EDM. In his spare time he broadcasts a popular Pirate Radio station (Slab City Free Radio) in Southern California.
Azar the  Magician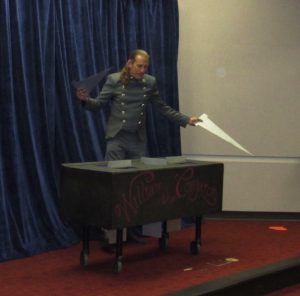 Penn Russell has performed for the past 30 years throughout the United States and the Bahamas, as a featured magician, at Renaissance Faires and historical events, at comedy clubs and murder mystery shows, and as a historical magician at Colonial Williamsburg in Virginia. As a specialist in antiquarian magic, "William the Conjuror" entertains a wide variety of audiences in historical costume and shares his love of history, as well as his quick wit, bawdy humor (when encouraged), and master manipulative skill.
His talents have been witnessed by such heads of state and celebrities as Ronald Reagan, George Bush, Newt Gingrich, Margaret Thatcher, the late King Hussein and Elizabeth Taylor. Mr. Russell is a graduate of the Chavez College of Magic and Showmanship
Penn Russell (Azar) is also the house magician for Capt George's seafood restaurant in Williamsburg Va. if your in town stop in and say hi! Our company also offers history tours of colonial Williamsburg, Jamestown, and Yorktown battlefield.
Give us a call when you're in Va. 757-291-5264
The  Pirates  of  the C.U.C.  Constantine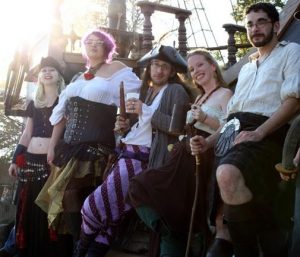 The Pirates of the C.U.C. Constantine is a small collective of independent minds bent on bringing more pirate antics into the world. As a circle of solitary practitioners we celebrate the individual path to Pagan spirituality and rejoice in the opportunity to share our voyage with our good friends. The Pirates have been veterans of the pagan festival scene for over a decade. The Pirates are active contributing members of the Wicca community who encourage civic minded acts of volunteerism to promote pagan values and Earth stewardship. As solitary practitioners the Pirates believe the path to spirituality is a deeply personal one. Operating under the artistic umbrella of the "theater troupe", the pirates bring a unique perspective to live performance, historical commentary, and classic satire.
https://www.facebook.com/pages/Pirates-of-the-CUC-Constantine/713139532043550