Wisteria Event Site and Campground hosts two major festivals this year, and hosts and facilitates several other events organized by outside groups. The campground is also open for work weekends and open camping many times throughout the year. Here is a partial list of events we present or host.
Around July 5th 2019
The SubGenius X-Day festival returns again this year. See their website or Facebook page for more information. Exact dates TBA.
July 9- 15, 2019
Joyous, rowdy, and life changing, Starwood is a seven day celebration of diversity, alternatives in lifestyle, spirituality, belief systems, and is distinguished by its warm and welcoming community spirit. More information and tickets available online!
August 2-August 4, 2019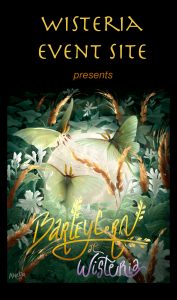 Traditionally, European cultures have celebrated the first fruits of the annual harvest at the beginning of August. Come to Wisteria and celebrate the beginning of the harvest season with bonfires, drumming, camping, dancing, and community.   Online ticket sales coming soon!
September 20- September 22, 2019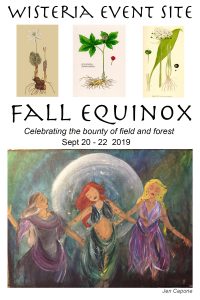 We will be celebrating Fall Equinox / Mabon again in the 2019 season. Details and online ticket sales coming soon!